Jay Watkins Teaching Trip Series Video Products

The Teaching Trip Series (TTS) of instructional Video Products described on this page are available for purchase on-line. Each product is professionally produced and is typically over 60 minutes in length.
Entire Set Of Teaching Trip Series Legacy DVD Volumes 1-19
(on USB Flash Drive in MP4 video files)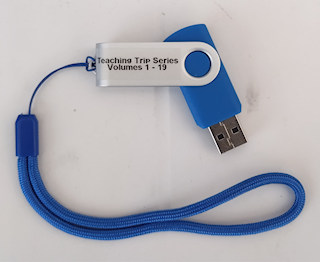 Each of the 19 Volumes contains the original DVD content and is appoximately 60 minutes in length.


$179.95



TEACHING TRIP SERIES, VOLUME 8
FRONTAL ASSAULT
**NOTE: This is an older DVD which has been re-issued due to popular request. It is arguably the most "iconic" Jay Watkins DVD we have ever produced.
Order a DVD




DVD CLOSE OUT, $15

Order on USB Flash Drive




$34.95
TEACHING TRIP SERIES, VOLUME 19
BULL TIDES
Order a DVD




DVD CLOSE OUT, $15

Order on USB Flash Drive




$34.95
TEACHING TRIP SERIES, VOLUME 18
OCTOBER FLOATERS
Order a DVD




DVD CLOSE OUT, $15

Order on USB Flash Drive




$34.95