JAY WATKINS UNIVERSITY SERIES, VOLUME 5
LISTEN to the FISH
JWU 5, "LISTEN to the FISH", $34.95

| | |
| --- | --- |
| Order a DVD | Order on USB Flash Drive |
ENTIRE SET OF TEACHING TRIP SERIES LEGACY DVD VOLUMES 1-19
(on USB Flash Drive in MP4 video files)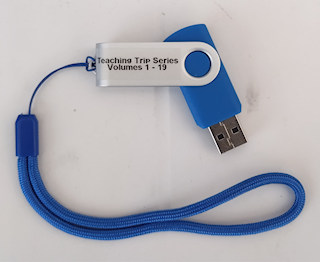 Each of the 19 Volumes contains the original DVD content and is appoximately 60 minutes in length.


$179.95



Blog Date: 2022-12-02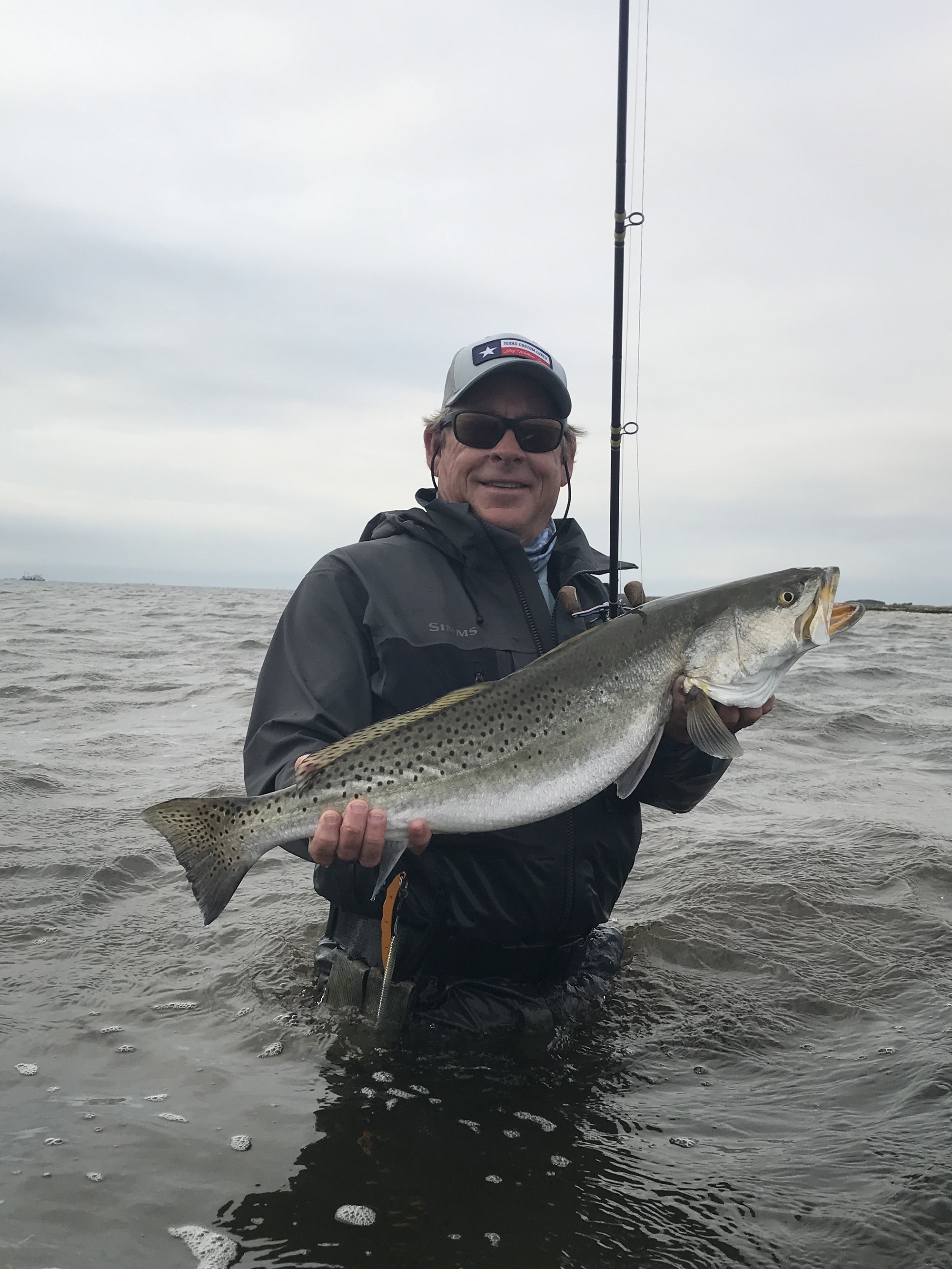 Boy, tough week weather wise with HIGH NE winds, rain and 3 DAYS of heavy fog that practically stayed set in on us all day. Water temperatures are 60 right now and the weekend forecast is for highs in the mid 70's both days so we will see some increase. Tides remain high and trout and reds remain scattered for the most part. Since the severe cold a week back our larger trout have been tough to pattern and catch. We are catching some 14 to 18 inch fish here and there but that has not been crazy good either. I see this happen form time to time each year when trout or reds;sometimes both. seem to disappear for a few weeks and then suddenly reappear. I am ready for a reappearance.
I have scheduled a WINTER SEMINAR at WATKINS LANDING on December Friday December the 16th. My mail out said the sign up dead line was yesterday. NOT TRUE, You can sign up anytime. Just email(jay@jaywatkins.com) me or text(361-463-1074) me if you want to reserve as seat. Price is 200.00 per seat, same as all my events and will start around5;30ish and end at 9;00pm. You'll need something write one and the HOOK-N-LINE F-116 ROCKPORT AREA MAP. YOU WILL BE PROVIDED A LURE PACKAGE, CHANCE TO WIN CUSTOM HENRI ROD, A LIGHT MEAL AND SOME GREAT INFORMATION ON WINTER FISHING. MAKE CHECKS OUT TO JAY WATKINS AND MAIL TO 54 PRIMROSE DRIVE, ROCKPORT, TEXAS 78382.
Blog Date: 2022-11-10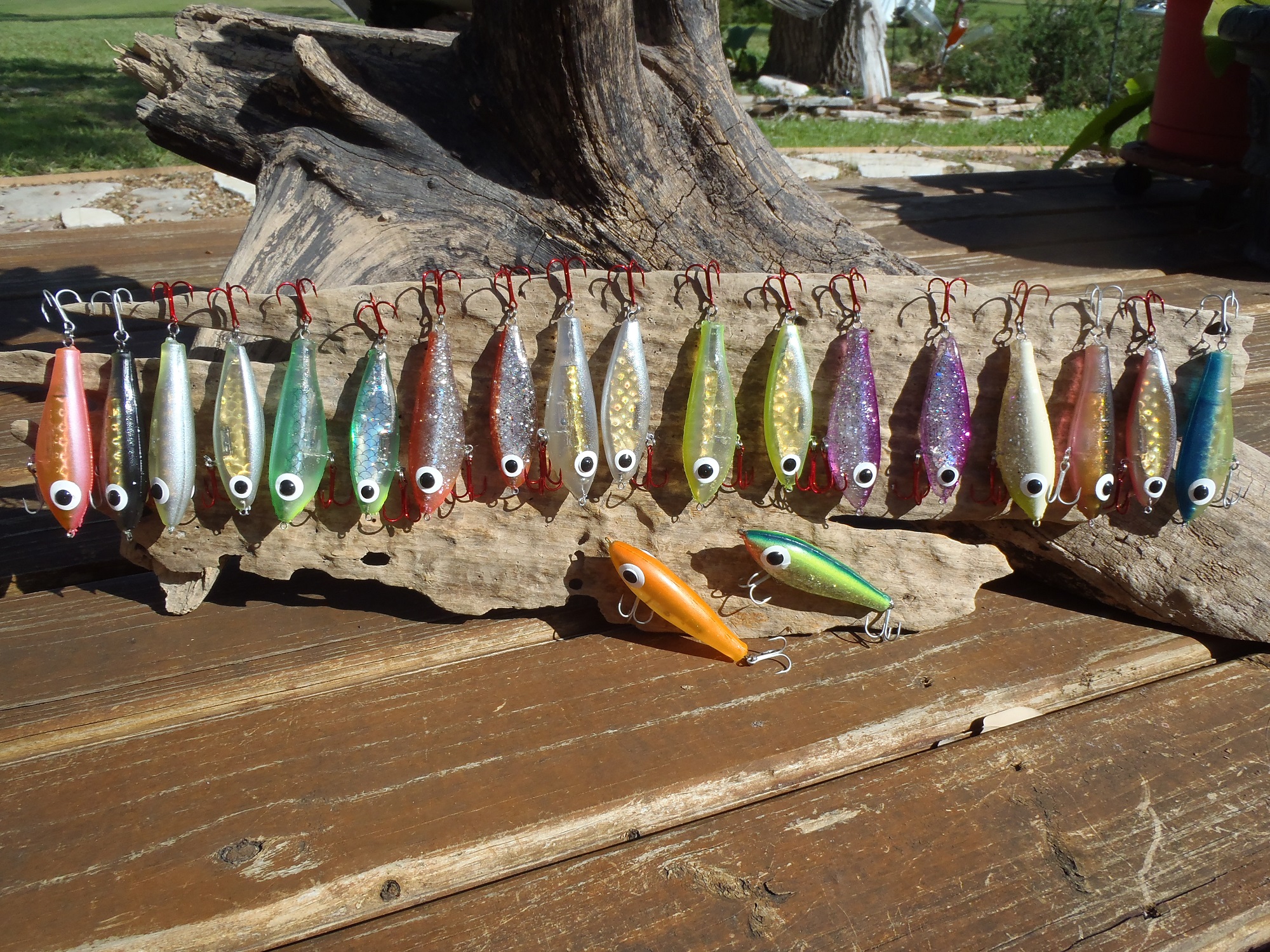 Well, our water temperatures and air temperatures have risen over the past 4 days nearly 10 degrees. Water at noon today was 77 and air temperatures outside right now are 84 degrees. That's the bad news. The good news is that we have afront due to arrive over the weekend with more rain and much cooler air temperatures. Tides are high due to the Full Moon but this to will change over the weekend. Winds are forecast to gust to 20 to 25mph out of the NE over the weekend. Conditions might be great for duck hunting and not so great for fishing.
We have had a decent bite all week on the southern end of the Aransas Bay complex. Higher tides and ESE winds aided in our red fish bite over the large expanse of grass flats and AI finally started seeing some larger trout in the mix with the reds. OPENING NIGHT MIRROLURE LIL JOHN XL'S have been our go to soft plastic baits and the CUSTOM CORKY SOFT DINE in SEA GRASS and PLUM NASTY have been good as well for me. Two days the trout out deeper along the shoreline drop-offs wanted the Texas Custom's Double D in the same color pattern as the Soft Dines. I love that about Custom Corky and Texas Customs. The lure colors they have are the same in every style of bait they make. Floating grass is still bad with the warming trend, so it is work at times keeping the lures free of grass. Reds will hit the soft plastic lure if it has grass on it but that does not mean that one should not remove the grass when it has gras son it.
Hard to believe that Thanksgiving is just around the corner and then December arrives. I feel very good about our winter trout fishing here in Rockport. Still don't believe we will see very many trout over 28 inches, but we will catch a few, I am sure. I think we will see a significant increase in the numbers of 17-to-20-inch fish though.
If you have not gone and gotten or placed your order for your CUSTOM CORKY'S and SOFT DINES you might want to get on that. These custom-made colors for the Middle to LOWER Texas Coast go fast once the word is out that the Corky bite is on. Personally, I would go with the following in both the FAT BOY and the FAT BOY FLOATERS. SEA GRASS, PEARL HARBOR. BAY MISTRESS, PISTACHIO, GRINGO AND PLUM NASTY. TEXAS TURNIP AND HARVEY are great colors for off colored to downright dirty water. The SEA GRASS, PLUM NASTY AND BAY MISTRESS FLOATERS are a must have if fishing from P.O.C. South to BROWNSVILLE. You want the same color patterns in the SOFT DINES as well. I know. it's an investment but it sucks when you show up and don't have what you need and what the fish want. I see this all the time with guys and makes me wonder why you would invest 100,000 in a boat and near that in a truck to pull the boat and not have 500.00 worth of the right lures.
Blog Date: 2022-11-01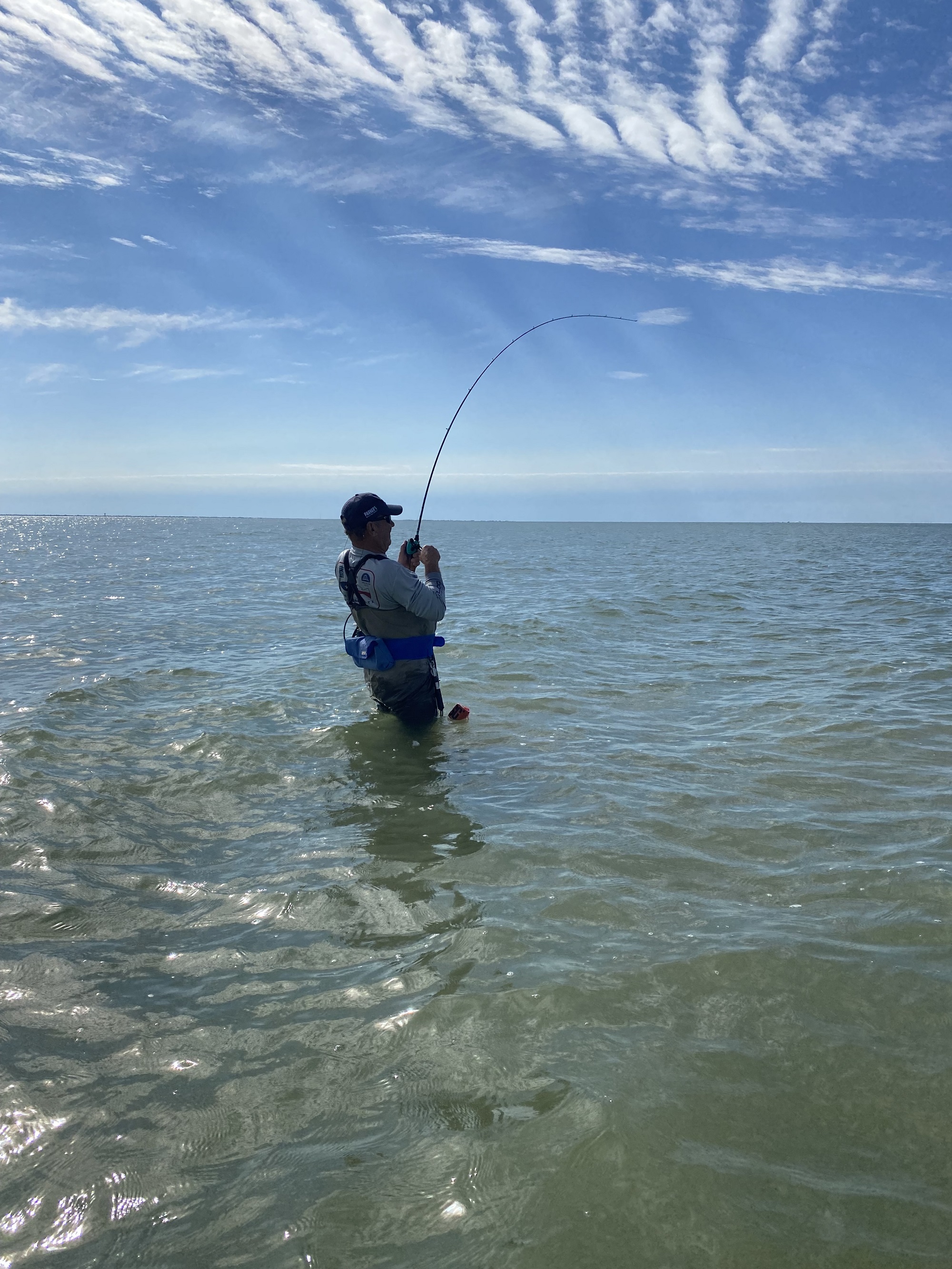 Rockport received nearly 5 inches of rain in some part today. I for sure had 5 inches on Fulton Beach Rd and Drew Donaldson sent me a photo of his rain gauge in Key Allegro that had 5 inches in it as well. Out at Watkins Landing we had 4 1/2 the last time I checked it so plenty of the wet stuff today and a little more in store for tonight and then more coming on Saturday with our next Pacific front.
Water temperature is 67 to 68 degrees but we will see cooler air temperatures tonight and Wednesday night so maybe 63 or less by Thursday morning. All the rain definitely cooled the surface temperatures in the bay down today for us as well.
Fishing is still very inconsistent. Would love to tell you it is lights out but it is not. We get on them good a few days and then they either move a little or just shut down. I believe it is more just shut down at this point verses moving due to the fact that the bait remains in the same area and we have had no real severe weather to move them very far. Reds still dominate the bite IF I actually go and fish for them and even these guys ad a period a week back were they were not playing very nice.This is based on what I see at the cleaning stands and what the other younger guides are telling me not always what I am seeing personally as I target trout more days than reds.
Custom Corky Soft Dine in SEA GRASS and PISTACHIO started working this week along with our TEXAS CUSTOM'S DOUBLE D'S in PLUM NASTY, TRUTH,SEA GRASS and PISTACHIO and MIRROLURE LIL JOHN XL'S in RED GOLD GLITTER, CHICKEN and WATERMELON RED GLITTER. We are a few more cold fronts away from ridding our bays of enough bait fish to make the CUSTOM CORKY FAT BOY'S my go to lures but I am catching some trout here and there on them and I always have some in my wading box this time of year. The FAT BOY colors like PLUM NASTY, SEA GRASS, PISTACHIO AND BAY MISTRESS sell quickly for the waters from PORT O'CONNOR to BROWNSVILLE so I would make sure to get a head start on buying them.
Finally, tomorrow is your LAST DAY to go to the TEXAS PARKS and WILDLIFE OYSTER PROPOSAL COMMENTS SECTION AND MAKE A COMMENT. THE MESQUITE BAY COMPLEX REEFS THAT ARE UNDER CONSIDERATION ARE VITAL TO THE QUALITY OF LIFE IN OUR BAYS. These guardian reefs include THE SECOND CHAIN,AYER'S,BELDON'S, CEDAR and CARLOS REEF CHAINS.CLOSING THESE REEF PERMANENTLY IS AN ABSOLUTE MUST IF WE WANT THE ARANSAS BAY COMPLEX TO REMAIN AS WE KNOW IT TODAY. GO TO tpwd.texas.gov/business/feedback/public_comment/proposals/202211_oyster.phtml.
Hope to see you around the docks or on the water.
Blog Date: 2022-10-25
Weather patterns continue to play havoc with our daily game planning. The front we had push through today brought a little rain and NW winds at 18 to 20mph but not cooler weather to really speak of. I believe it was 62 this morning which was cooler than the previous 3 to 4 days but it's 80 out there right now so I am thinking we have seen all this one is going to do for us. Typically, it takes at least 2 really strong fronts to get our fish in react mode. By this I mean the fish react to the oncoming cold and the frontal pushed by moving up and feeding along shorelines and in the mouths of our drains. We saw a little of this two weeks ago but nothing today with this front. Maybe the next one will be a real front and drop water and air temperatures and get us going. It's been super tough the past 3 to 5 days for me. Lots of small trout and a scattered red here and there but definitely not what I like to show my clients. Luckily for me I have extremely good guys and gals and they totally understand fishing and the conditions under which we have been having to fish. High pressure has dominated the weather pattern the past several days and that is truly the problem. Larger trout are lazy and don't like to have to move around if at all possible. We still have plenty of bait in the bays so no real reason for them to have to start working just yet. They will and when they do, we will see an increase in our daily production in the trout department. I am sticking wo working submerged grass beds and edges along barrier islands, windward shorelines and spoils and even some scattered shell reefs at times. My best lures have been MIRROLURE LIL JOHN XL'S in WATERMELON, OPENING NIGHT, RED GOLD GLITTER as well as the TEXAS CUSTOM'S DOUBLE D in PLUM NASTY, SEA GRASS, PEARL HARBOR and CROWN ROYAL. Not cold enough long enough for me to start wanting to throw Custom Corky's but if you want to get all the right colors you better be ordering or stopping in at your favorite tackle shop and picking them up. Supplies are limited believe it or not each year due to manufacturing issues that everyone can understand in these times. Sea Grass Floaters are terrific in our shallow clear waters from P.O.C. all the way to Brownsville so you might want to stock up on this particular color if you see them. Jay Ray and his Legends Team love this color pattern and we know what their tournament record has been the past several years. Custom Corky and custom Soft Dine time is two or three good fronts away.
Blog Date: 2022-10-14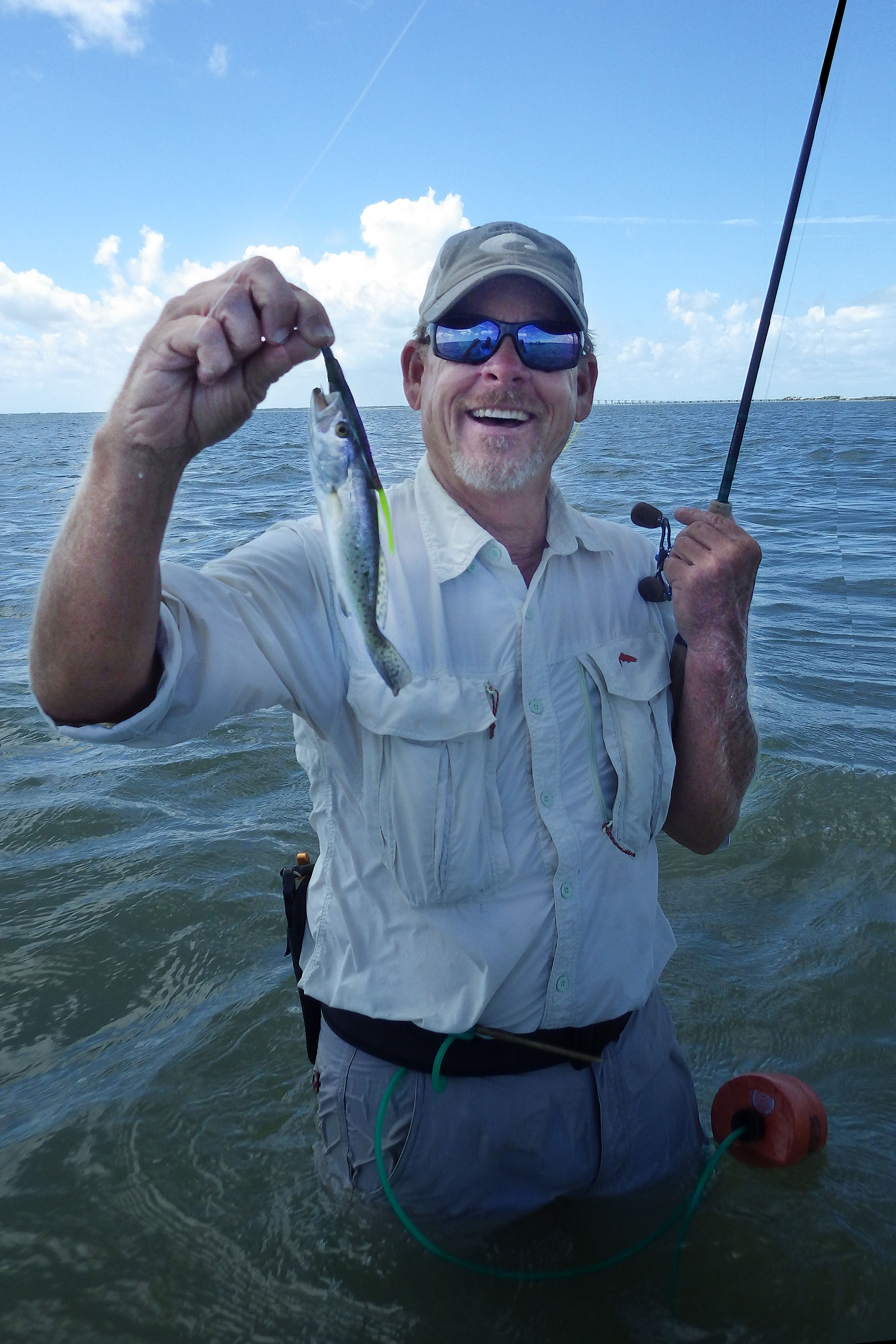 It time to act and protect the oyster reefs in the Aransas Bay Complex. The Texas Parks and Wildlife is purposing a permanent close of the oyster harvest in Mesquite Bay.The 5 major reefs in Mesquite Bay are guardian reefs that support the entire system. It is CRITICAL that ALL of us and all of our fellow friends go to tpw://.texas.gov/business/feedback/public_comment/proposals/202211_oyster.phtml. and sign in and let your voices be heard in support of the closure of these reefs in Mesquite Bay. Reefs are critical structures that create/restrict water movement, filter water, form underwater baffles and provide habitat for an unimaginable amount of sea life, all of which are vital to the health of our bays. True that reefs are terrific areas to fish but a reef provides way more than just a place to fish. Please go on line and make a comment if your opposed to the destruction of our bays reefs. The amount of pressure our reefs are exposed to is unsustainable. Allow the over harvest of oysters to continue and our reefs and all the benefits they provide will be gone forever.
Blog Date: 2022-10-05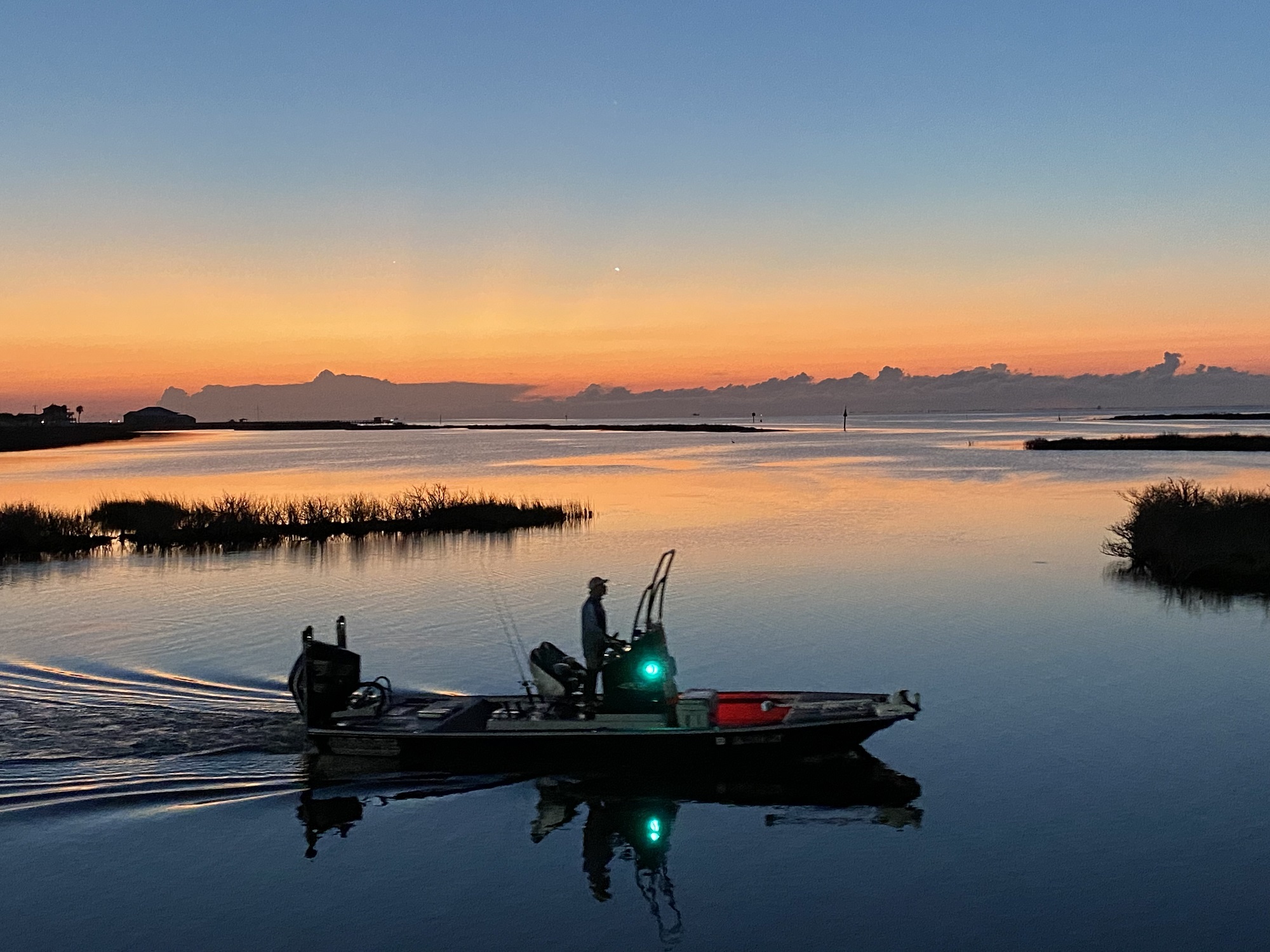 Fall is here and this week we have had air temperatures in the mid 60's to low 70's each morning. Daytime highs are still mid 80's to maybe 90 but nights are cooling off nicely and water temperatures are currently in the mid to upper 70's. Not wader weather just yet but one really good cold blast and we will be there. Trout fishing is improving as well get closer to this month's Full Moon phase. I expect to see some really good periods over the next couple of month's.
Now, we need to get on top of the Oyster problem. The future is not oyster dredging it's aquaculture. 450 oyster boats worked Aransas, Copano, Mesquite and San Antonio Bays the past few seasons. The reef system is being totally destroyed and in no way will survive if we do not speak out. The reefs need our help and the TP&W COMMISSIONERS need your input. go to tpwd.texas.gov/business/feedback/public_comment/proposals/20221_oysters.phtml. Please go and support the saving of our reefs.
Blog Date: 2022-09-29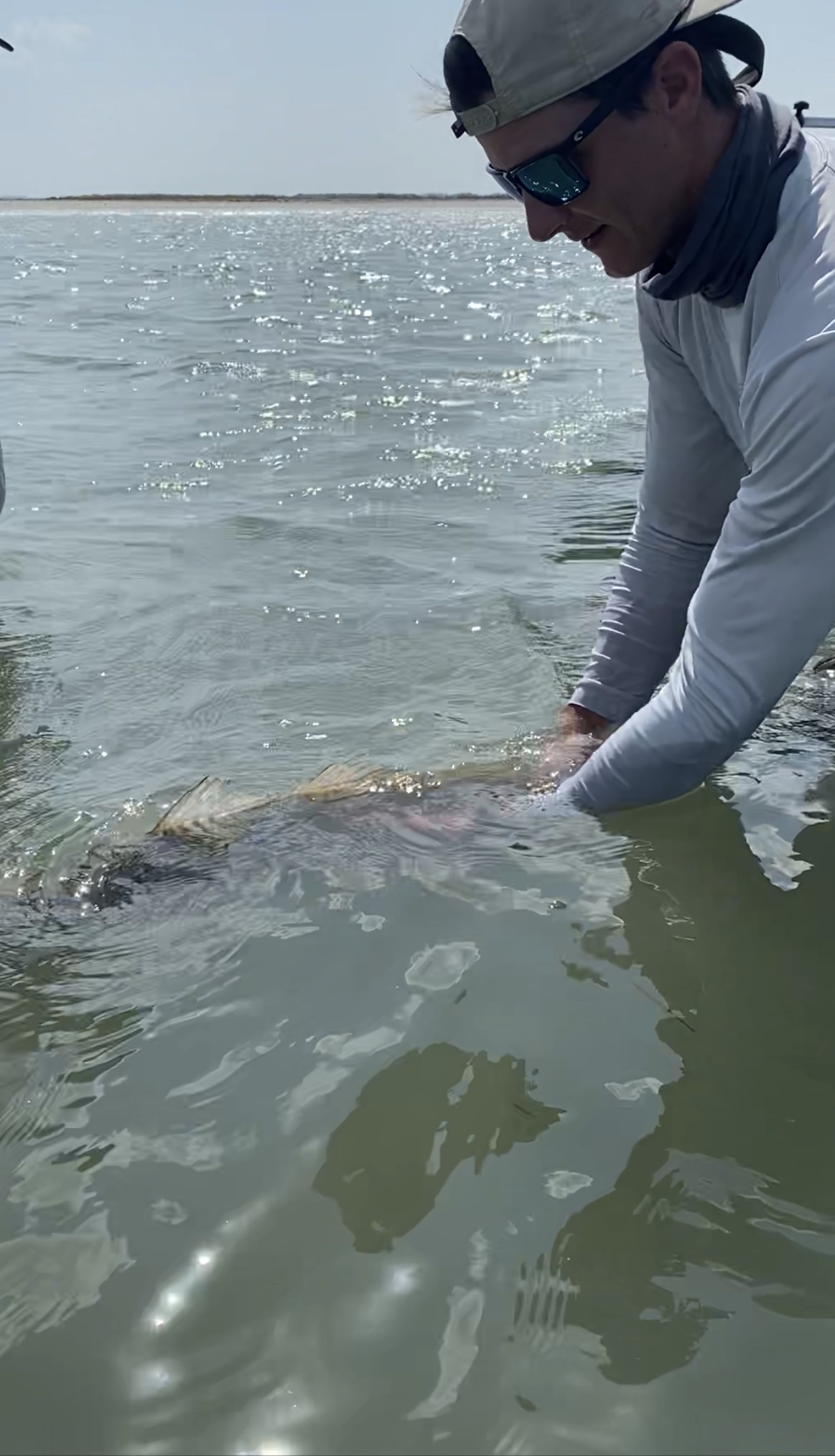 Prayers out to all the folks in Florida that were in the path of Hurricane Ian. Seems like the Coastal areas took the brunt of the hurricane but right now we really don't know how extensive the damage is or how many lives have been lost. We have been in those shoes and there is nothing good about them.
Fishing for me has been tough since the arrival of this weeks weak frontal passage. 67 Degrees here this morning and only a high of 87 here today. Water temperatures have dropped to 80 degrees so the cool down is beginning. I think we are still 2 maybe 3 weeks away from getting that first real serious blast of cold air but I know I am ready. 2022 has flown by for me. I cannot believe that in 3 months I will be heading back to Port Mansfield for my winter stay in my favorite little coastal fishing village.
I have the second JAY WATKINS SEMINAR on Friday September the 30th. This is our FALL SEMINAR and we will be doing a winter seminar on December the 9th so keep your eyes on your email for notification.
Fall feels like it is right on top of us so I expect to see much improved fishing over the next few weeks.